Clown Car Companies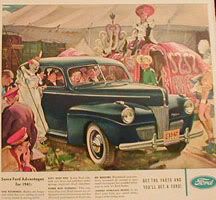 Here is a BBC story that should interest all Americans:
Competition is heating up between giant carmakers for a bigger share of China's fast-growing market.
General Motors, the world's biggest auto firm, said on Tuesday that it expects a fierce price war with its rivals to intensify.

Results from the firm, expected later on Tuesday, are expected to show growth flagging elsewhere in the world.
"Competition heating up" means a market isn't growing as fast as production. Why is this? Well, the last line in the article tells us very clearly:
However, since then (China) has responded to soaring energy costs, an overheating economy which is growing at more than 9% a year, and worries about a rise in bad debts by tightening the rules on credit.
I would venture to say, the Chinese communists understand bubble psychology and danger much better than the American capitalists. Namely, bubbles are dangerous. When I hosted a number of top Chinese communists in my home in New Jersey twenty years ago, I gave them homework to do in the form of reading books which I recommend to readers of this blog. We would then discuss the topics. One of my biggest assignments was "bubbles"....how to recognize them, why they are very dangerous and how to stop them from taking off.
It is a topic this blog is devoted to explaining.
So, let's go to the middle of the BBC story:
Big US car firms are now relying on finance - both loans to buy cars and general financial products - to stay in the black and offset losses from vehicle sales.
Indeed. GM and Ford make more money off of lending money (where does it all COME from?) to people. Not just for buying their cars, they lend via credit cards and credit lines to anyone for anything. This lending is, to say the least, most reckless. They can do this thanks to the largess of the Fed which has pumped up lending by lending to lenders at a rate below inflation. This has fueled a classic bubble of the worst sort.
GM says it will invest $3bn to double Chinese production by 2007, while Ford has announced a new engine plant.
Ford's new ven