FINANCE NEWS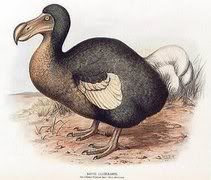 Here we go again, connect the dots time for the major media sources. This is a vital issue for their very survival: finding and keeping readers. If they fail in this quest they die. So you would think they would try very hard to connect the dots, no?
No.
Newspaper circulation drops 1.9%
, an article found via Yahoo. So one goes elsewhere on the net to read a similar story via Google news:
Despite losing readers, News magazines insist they are here to stay
which is all about how "The Newspaper Association of America has hired the Martin Agency of Richmond, Va. - whose clients include United Parcel Service, Geico and Miller beer - to help change the perception of newspapers from stodgy to contemporary."
Oh my. So a talking lizard and some drunks will tell me all about news magazines. Wow.
TO READ MORE CLICK HERE