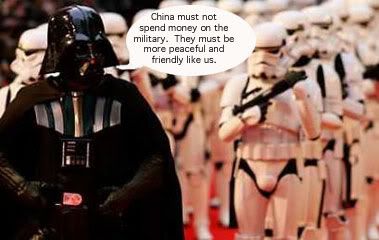 It never seems to end. The Bush diplomatic team from hell rolls onwards.
This time it is Mr. Personality Himself, Rumsfeld in Asia.
Defense Secretary Donald H. Rumsfeld, in an unusually blunt public critique of China, said Saturday that Beijing's military spending threatened the delicate security balance in Asia and called for an emphasis instead on political freedom and open markets.
TO READ MORE CLICK HERE