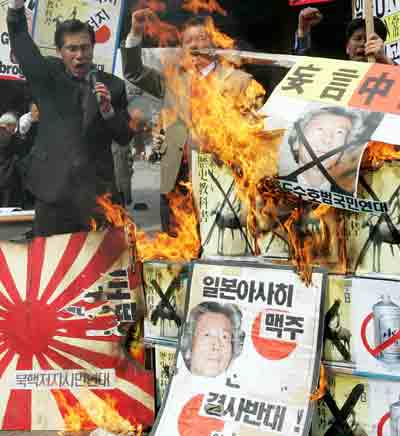 Japan continues to swerve to the right. Koizumi's most recent visit to the war criminal shrine provokes even more demonstrations.
This time, the Koreans.
Police restrictions and a tense standoff with demonstrators forced a group from Taiwan to abandon a plan Tuesday to "liberate" the souls of loved ones from Yasukuni Shrine in Tokyo.
TO READ MORE CLICK HERE