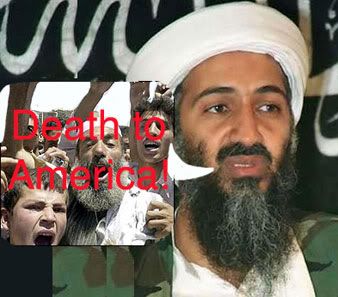 Bin Laden's eternal message to the USA.
By Elaine Meinel Supkis
I parked the backhoe and finally got free of the poison ivy and flies only to come inside the nice cool house to read more ridiculous news.
From the BBC:
At least 1,000 protesters have staged a demonstration outside the main US base of Bagram in Afghanistan.
The demonstrators, chanting "Die America", were angry at the arrest of a number of villagers on Monday night. Some threw stones at military vehicles.
TO READ MORE CLICK HERE