Thanks to alert reader here, Daliwood, comes this breaking news: the most expensive and probably biggest new oil platform in the Gulf of Mexico is collapsing after being hit by Hurricane Dennis.
Before hurricane hit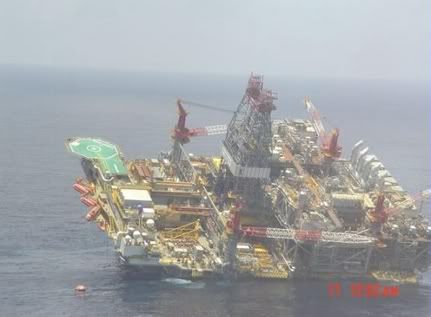 Today
This is what the Titanic sinking looks like, energy-wise. Exxon/Mobile claim the hurricane didn't do this. So what did it? Sharks? Beach bums? Ecoterrorists? Bin Laden?
TO READ MORE CLICK HERE