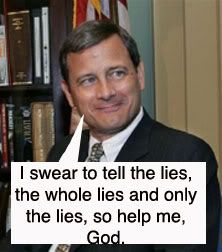 Roberts does silent photo op.
By Elaine Meinel Supkis
For a whole week we had to endure the stupidest, most craven chorus of right wing Mainstream Media pap about Roberts, rank right winger candidate for the Supreme Court. With nearly no information, they declared that there was nothing bad about this jerk and that there was no way we could fillibuster him or oppose him in any way.
TO READ MORE CLICK HERE