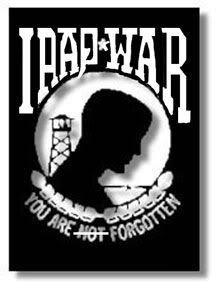 By Elaine Meinel Supkis
Normally I set aside articles as I roam the news services. Sometimes, early in the morning, I read a headline, go off, come back to retrieve the article and it is gone!
Today's mysterious story is about the patriotic rebels (yes, they are! We may not like them but they are!) blew up a bunch of American soldiers and at least two died. I notice that there were zero headlines about this anywhere once I decided to find the article and looked for "soldiers dead" and found virtually no papers or media reported the blow up except at Antiwar.com, of course.
TO READ MORE CLICK HERE