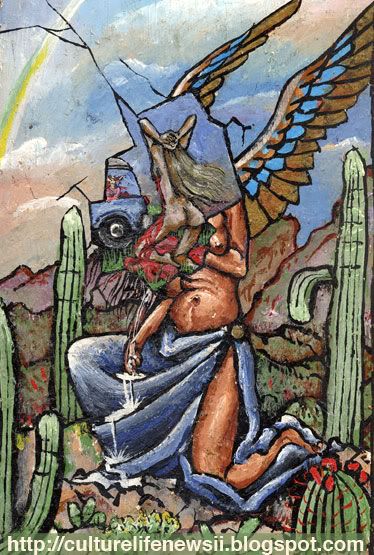 Painting by Elaine Meinel Supkis
By Elaine Meinel Supkis
I am really aggravated by the headline of the article about this vital matter.
From Associated Press:
Study Links Daydreaming, Alzheimer's
only because it gives the impression that the activity called day dreaming leads to Alzheimer's when it doesn't. Alzheimer's is a disease that changes the physical shape of the nerve clusters in the mind. Like any virus or parasite, the changes are obvious and are like cancer in that it multiplies out of control rather than shrinks or kills. The web of nerves make the normal path of impulses impossible so they literally short circuit.
TO READ MORE CLICK HERE