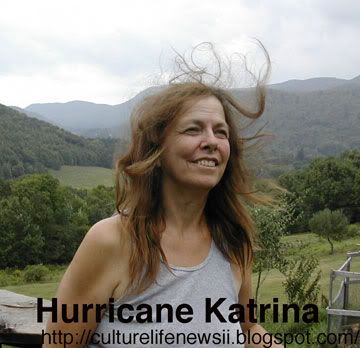 By Elaine Meinel Supkis
The rain started two days ago for Hurricane Katrina had quite a reach, pulling moisture from the Atlantic, the Gulf and the Pacific Oceans all at once. Over an inch fell here. We have been in this drought so the rain was a blessing. But this morning, as the remains of that hurricane swirled up the center of America, we could feel the oppression for the isobars were still pretty low.
TO READ MORE CLICK HERE
WARNING: I had to change the protocols for posting here! Due to excessive spam. Suddenly this week, it took off. This is why there are so many deletions now. To post, you have to type in a code that appears, a different code each time, this is to fool the spam bots. It was just started by Blogspot. So I thank them for it.
This is yet another net abuse I would like to see people punished for pushing. It really annoys the hell out of me and inconveniences everyone else.
So, sorry about this.
Peace. The editor.