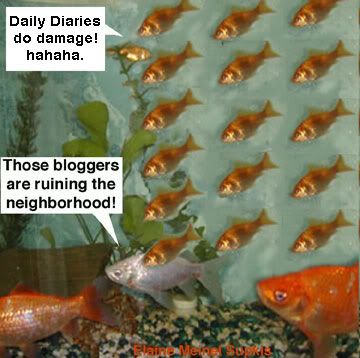 By Elaine Meinel Supkis
OK. Where is the loot? According to the news today, we are rich!
From Yahoo:
Good news for Web log publishers with aspirations of making money off their sites--compared to the average Internet user, visitors to Web logs, or blogs, tend to be younger and to belong to a wealthier household, a study has found.
TO READ MORE CLICK HERE