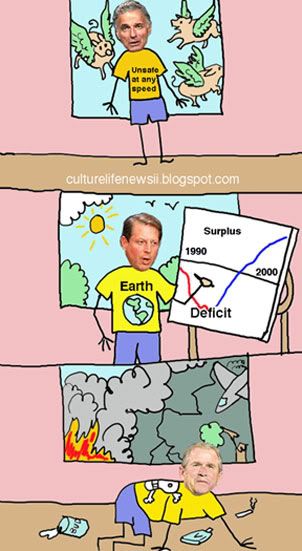 Remember the pre-election 2000 Saturday Night Live skit?
Cartoon by Elaine Meinel Supkis
By Elaine Meinel Supkis
I vividly remember the final skit by the SNL crew just before the fake election in 2000 (must differentiate between fake elections!). One showed Nader winning..when pigs fly. The middle skit showed Gore boring the main stream prostitute press with long economic lessons. Then they showed Bush crawling out from under a desk, everything trashed, the world outside the window in flames. Hahaha. Everyone laughed.
TO READ MORE CLICK HERE