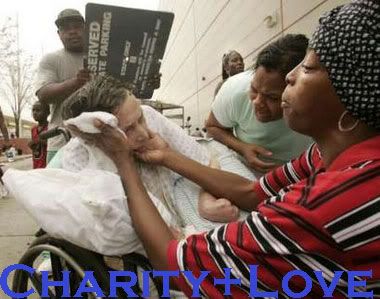 By Elaine Meinel Supkis
I was leafing through the pictures at Yahoo which runs an exellent site. I saw this one and began to cry. As I prepared it for posting, I couldn't stop the tears. For any racists out there bloviating about poor minorities, well.
Take a good look at that photo.
TO READ MORE CLICK HERE