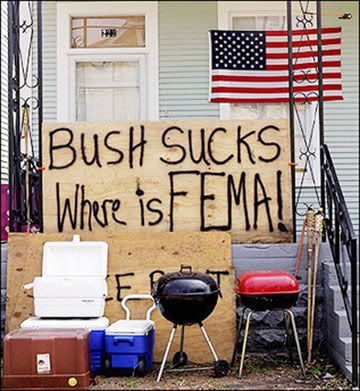 By Elaine Meinel Supkis
I just had to use that picture. Couldn't let it lie about on the screen, taunting me.
From ABC News:
Under pressure from President Bush and other top federal officials, the mayor suspended the reopening of large portions of the city Monday and instead ordered nearly everyone out because of the risk of a new round of flooding from a tropical storm on the way.
TO READ MORE CLICK HERE