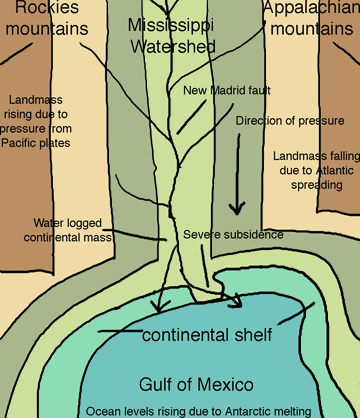 By Elaine Meinel Supkis
I know many Americans pretend to read the Bible but learning from it seems nearly futile. Jesus tried and tried to tell various stories so his listeners could understand simple things. This is probably why he was executed, no?
Anyway, I always loved the "Do not build your house on sand..." story. Guess what? We do that. All the time. Much of America spends a fortune doing exactly that and not on Middle Eastern sand which is rather stable in comparison to the sand we like to build on, we build on sand spits facing the full unrestrained fury of the Atlantic and the Gulf of Mexico where some of the nastiest hurricanes on this planet occur.
TO READ MORE CLICK HERE