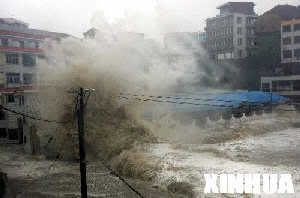 By Elaine Meinel Supkis
Americans are totally unaware of this but yet another powerful typhoon hit China. The government successfully evacuated a million people!
From Xinhuanet:
China no longer regards the death toll in natural disasters and relevant materials as state secrets, reversing a practice that has lasted for years, a government spokesman said Monday.
TO RETURN TO HOMEPAGE CLICK HERE