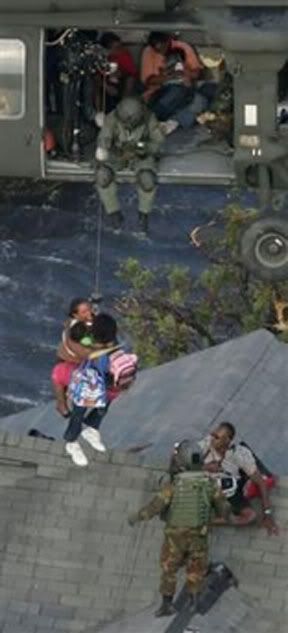 Heroes who should be home to save America...bring the troops home.
By Elaine Meinel Supkis
CNN is getting many thousands of emails today nearly uniformly demanding to bring the troops home. Word is out on the streets that many troops in Iraq are ticked off because they can't defend America. Bin Laden sends us another taunting tape mocking our rulers and their wars and alas, no one can feel any confidence in those people supposedly protecting us.
From Reuters:
The former head of the U.S. Army Corps of Engineers, the agency that handles the infrastructure of the nation's waterways, said the damage in New Orleans probably would have been much less extensive had flood-control efforts been fully funded over the years.
TO READ MORE CLICK HERE