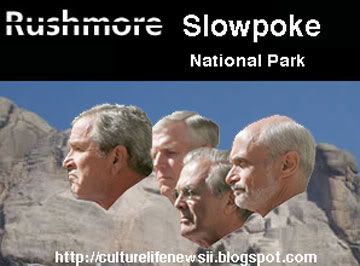 Bush and his cabinet explain why they know nothing and are out of the loop and slower than dead turtles.
Cartoon by Elaine Meinel Supkis
By Elaine Meinel Supkis
Here is our security chief, the Bumbling Baria, the Goofy Goering of the USA team, explaining himself to us.
From Yahoo news:
Hurricane Katrina and the collapse of New Orleans' levees had the combined force of an "atomic bomb" being dropped on the city that could not have been foreseen, the US security czar insisted.
TO READ MORE CLICK HERE