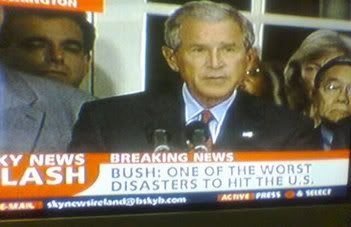 Would you trust this man with preemptive nuclear strikes?
By Elaine Meinel Supkis
It never ends, the thoughtless stupidity of people. The Pentagon posted at their website information about changing the rules for using nukes. They want to "pre-emptively strike" countries "harboring" terrorists---which can be any place, you know, including south Florida, right? And not wait for the President to order this but do it themselves via the new command structure. We are in the NORAD sector, ourselves. NORAD has been the butt of cartoons here on the blog and the incompetent military/industrial paper pushers running that joint did what I expected during the loss of a major port city: they screwed around and did everything ass-backwards.
TO READ MORE CLICK HERE