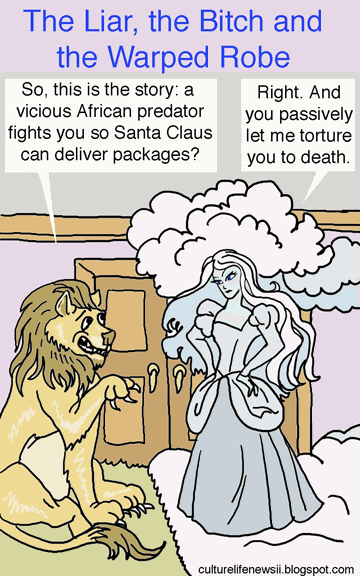 By Elaine Meinel Supkis
Disney made a CS Lewis Narnia movie. It is, as all movies today, artfully done with lots of special effects. It is part of this cultural machine that runs roughshod over ancient mythology and real magic.
From the NYT:
With two months to go before the release of its big-budget film "The Chronicles of Narnia: The Lion, the Witch and the Wardrobe," the Walt Disney company wants very much to whet audience appetites by placing music from the soundtrack on radio and music-video channels.
TO READ MORE CLICK HERE