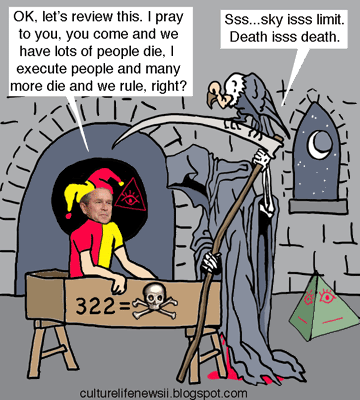 By Elaine Meinel Supkis
From the Bayou Buzz:
According to Franklin Graham, the son of evangelist, Billy Graham, ""There´s been Satanic worship in New Orleans. There´s been sexual perversion. God is going to use that storm to bring a revival. God has a plan. God has a purpose."
Time to examine the utterly dark, central issue in America today: how satanism has competely taken over much of our religious community.
TO READ MORE CLICK HERE