Cost of 12 Days of Xmas Up Over 6% This Year!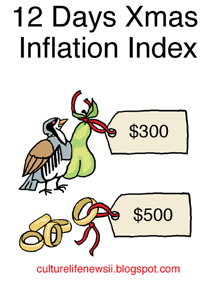 By Elaine Meinel Supkis
Here is an amusing little economic chart which tracks the cost of the many gifts my true love is supposed to give to me but hasn't, obviously. Getting all those pipers and drummers can be a problem espcially is they annoy the neighbors too much.
TO READ MORE CLICK HERE