Why Does The Military Fly Giant Aircraft Very Close To My Roof?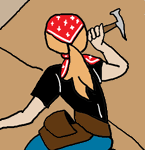 By Elaine Meinel Supkis
It just happened again! I live on a mountain in the middle of nowhere, on no known flight path for normal people. When Atta hijacked the jet in Boston, he flew over my house and I noticed it. Today, a giant C130 buzzed my roof, the horse and dogs went wild, we ran outside. It was flying below the tops of the mountains. We had bigger craft buzz us in the past.
TO READ MORE CLICK HERE